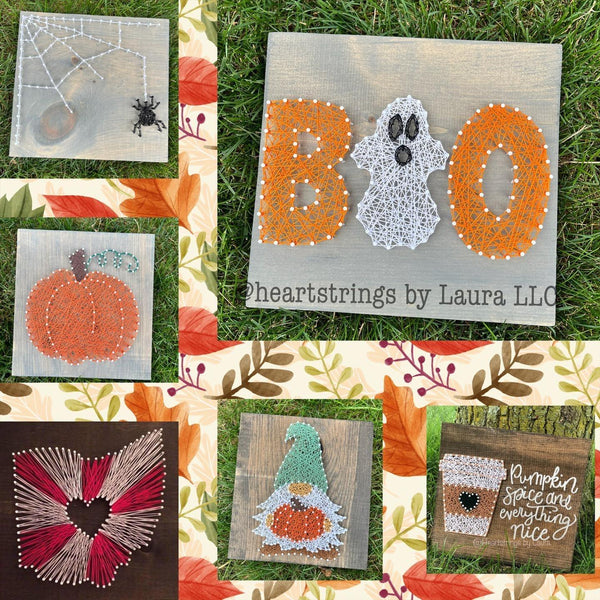 ##IF PURCHASING MORE THAN 1 TICKET, PLEASE INCLUDE THE NAMES OF ALL PARTICIPANTS IN THE NOTE SECTION AT CHECKOUT  and THEIR DESIGN CHOICES IN THE NOTE SECTION AT CHECKOUT. 

++DON'T FORGET YOUR PHONE NUMBER JUST IN CASE WE NEED TO GET IN TOUCH WITH YOU.  

ALL DESIGNS ARE PRE-NAILED and the price has remained the same!  So this makes it easier for you.
Choose from one of several designs (approximately 10" x 10") in the picture. 
PRICE: $44 and includes two beverages and everything needed to go home with your own art!
This is a class size of 14 so don't wait too long to make your paid reservation.

Upon arrival please stop at the bar to check in a receive your drink tickets.
NO REFUNDS UNLESS CANCELLED BY THE HOSTS