Host Your Party with Us
Looking for a place to hold your bridal or baby shower? What about a small rehearsal dinner or just a place to have a home (jewelry, candle, etc.) party? Buckeye Winery has several options when hosting your own event. Our back room that accommodates 20-24 people is a great place for a meeting or party. If your group is larger than 24 people, ask us about reserved seating in the main room. Give us a call for more details or pricing. Buckeye Winery is a great place to have receptions, parties, business get-togethers or luncheons.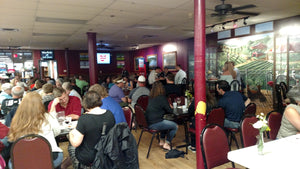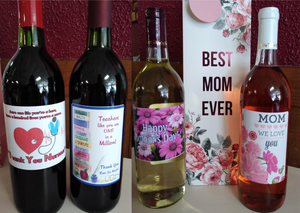 Custom Labeled Bottle
You can customize a single bottle of wine. A personalized bottle of wine makes a great birthday, wedding, or college graduation gift. Your personalized label design is only limited by your imagination. Whether you add a favorite saying or photo, no matter the occasion, we can create that special label for that special someone, usually while you wait.
Have you thought about making your own 6-gallon vintage with your own personal labels? You can do that at Buckeye Winery. Your vintage will take 4-8 weeks to turn from a high quality juice to a wonderful wine. Visit the Experience Winemaking page for all of the details.
Gift Items
Do your shopping with us. Whether it is for a birthday, holiday, or just for yourself, we have a vast selection of wine related gifts, clothing, accessories and more that are sure to meet your needs. Pick up one of our popular marble cheese slicers, or one of the many t-shirts with sayings that are sure to get your friends asking "Where did you get that?". Still can't find the gift you're looking for, we now offer custom Laser Engraving on a wide variety of items. You can personalize wine glasses, bottles, tumblers, and so much more. The possibilities are endless. We will be glad to build a custom Gift Basket as well. Visit us in person or shop our Online Store.
Buckeye Winery gift certificates make the perfect gift when you don't know what else to get that special someone.
Need a different gift card denomination than what you see online? Just give us a call at 740-788-9463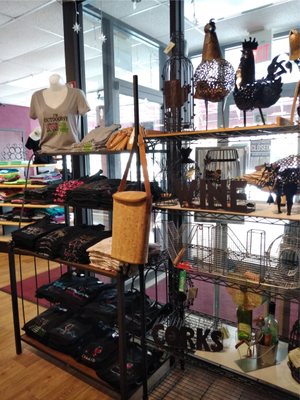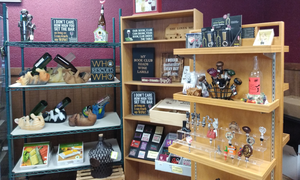 Our Story
Larry and Kathie Morrison have always enjoyed touring Ohio wineries with their friends. The wineries and their vintners were always happy to share their many varieties with them. After making his own wine at home for several years, Larry decided it was time to bring the fun of winemaking to Licking County with a wine-on-premises winery.
The Morrison's opened the doors of Buckeye Winery on February 6th, 2007, on the square in downtown Newark, Ohio. In 2014 they sold the winery to their son and daughter-in-law, Andrew and Jessica. However, Larry and Kathie continue to be amazing and are still there for the daily operations.
The Morrison Family brings premium juices in from all over the world to make wines in their friendly Newark winery. Buckeye Winery is a fun place to taste many wine varieties and, just maybe, make your own wine. Come and enjoy the wine and the festivities at Buckeye Winery. Check out our events calendar so you won't miss anything.
The next time you're thinking of scheduling a party, consider having it at Buckeye Winery. Choose the wines you want to serve and we'll custom label them for your special occasion. We'll work with you to make sure your party brings you and your guests a lot of happy memories.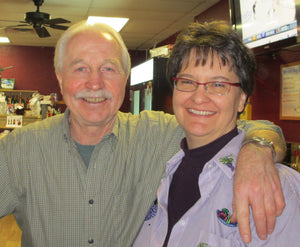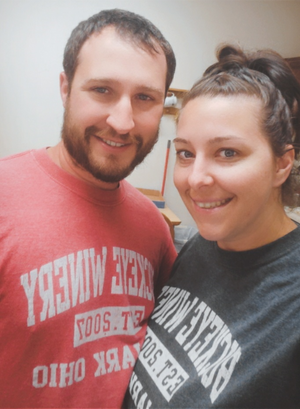 thank you for your continued support