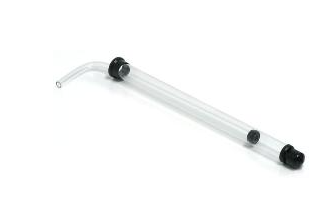 Choosing the right size auto siphon for your home brewing setup is easy. For most brewers, the standard 3/8" auto-siphon is the correct choice for most brew sizes.
An Auto Siphon (3/8") is the easiest way to rack or transfer your wine must or beer wort from one container to another.  
For use with 5/16 inch ID by 7/16 inch OD siphon hose/tubing.